Explore Past Exhibits
Carrie Dolmat-Connel Bequest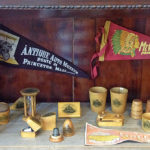 Featured in Summer of 2016, the Carrie Dolmat-Connel Bequest to the Princeton Historical Society. The PHS was honored to receive the extremely generous donation by the Dolmat-Connel family and wanted the public to experience a piece of Carrie's vast collection of artifacts. Carrie Dolmat-Connel loved history and collected local Princeton artifacts and documents. Some of the items on display included: items sold at the Mount Wachusett Summitt House Gift Shop and items sol at the Princeton Antique Auto Museum, and so much more!
Doctors and Their Devices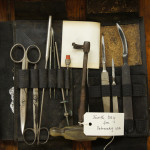 Featured from September-November 2015, Doctors and Their Devices detailed the medical devices doctors and veterinarians in Princeton used in the 1800ʻs and early 1900ʻs. Doctors and Their Devices was the Princeton Historical Society's first "featured exhibit" as part of an initiative to increase awareness of their vast and expansive collection of historical documents and physical artifacts.